222 (two entrances)
Or: portal to the place where knowledge is felt

2020 / Comissioned by KARA

Used terra cotta bricks, industrial felt, rope, crystal mesh, water, tin bucket, printed excerpts from selected texts ("Stumbling Dance" by André Lepecki, "Mama's Baby Papa's Maybe: An American Grammar Book" by Hortense Spillers, and "The Wake" by Christina Sharpe (from In the Wake: On Blackness and Being).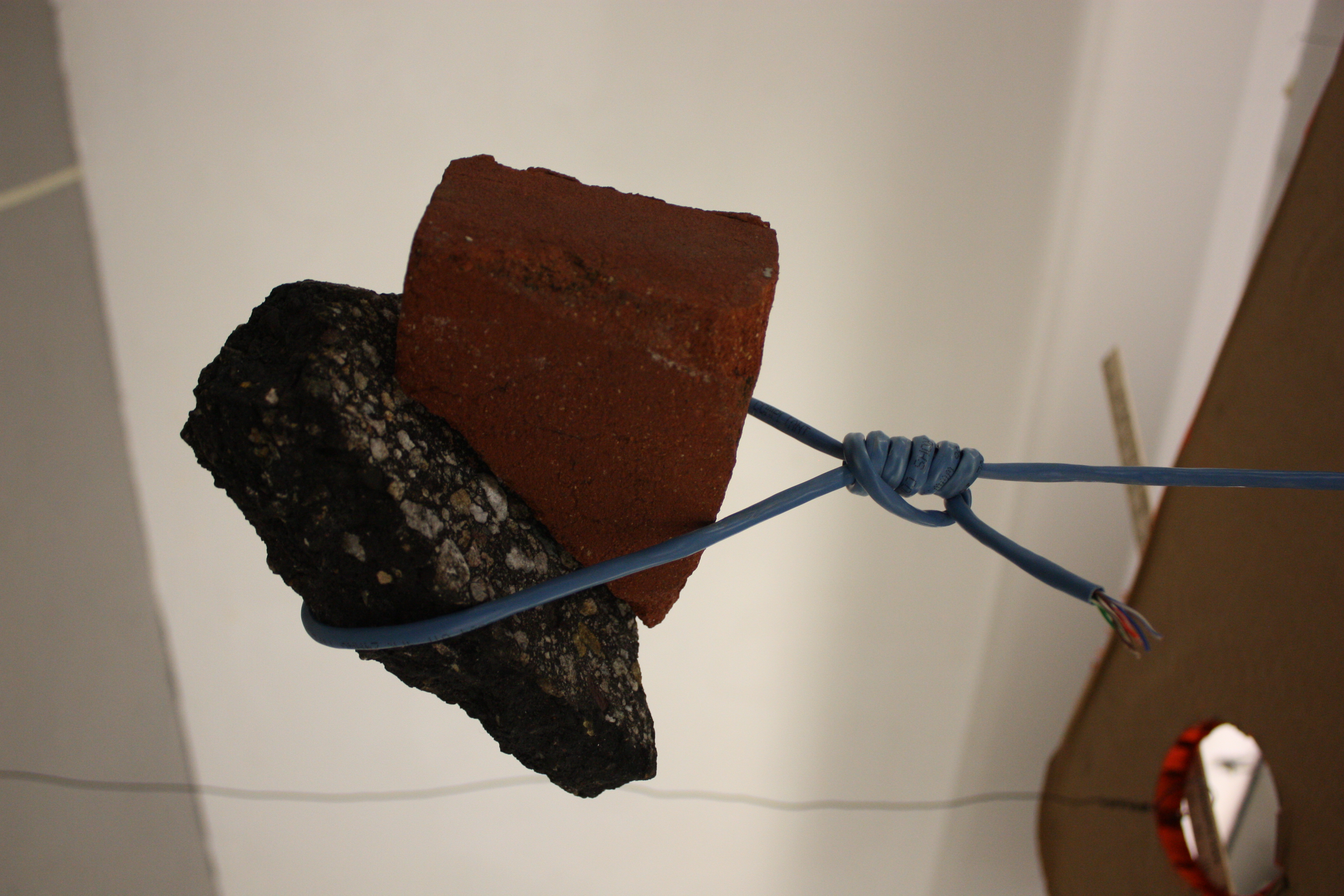 carseat, cradle (road to the grave)
2017

frame, cardboard, paper, tickets, wire, lock, key, electric cable, asphalt, brick, auto rim, acrylic paint.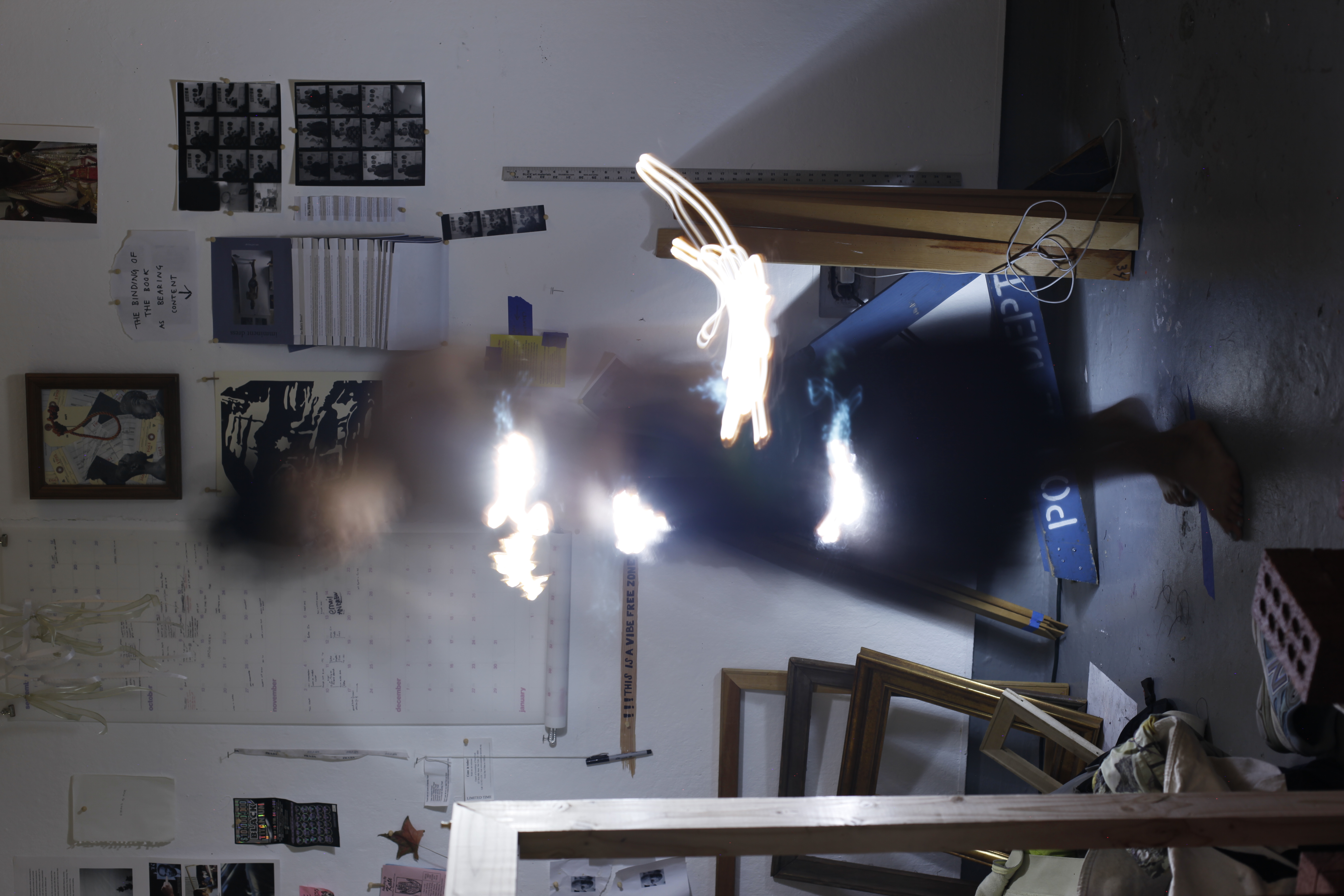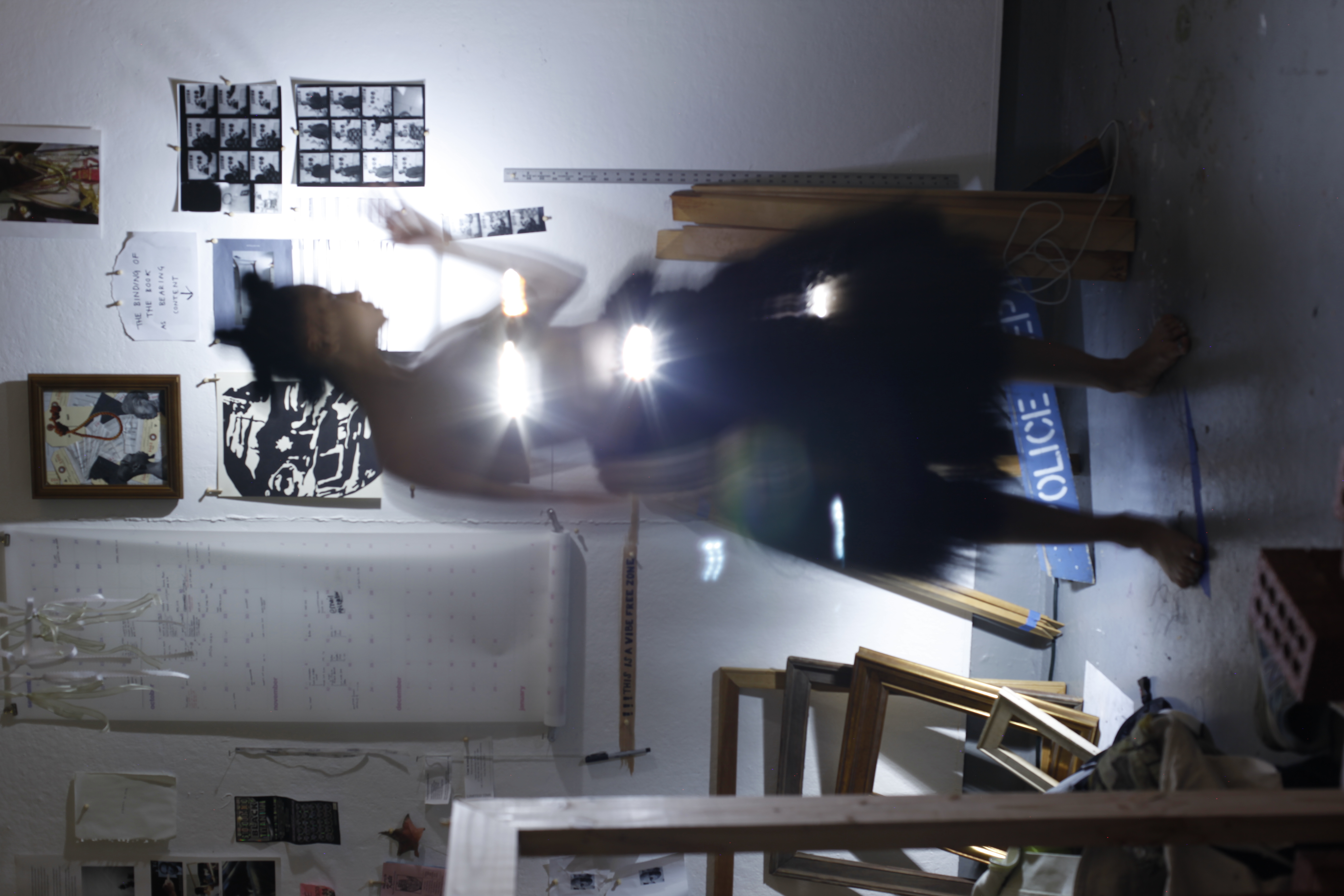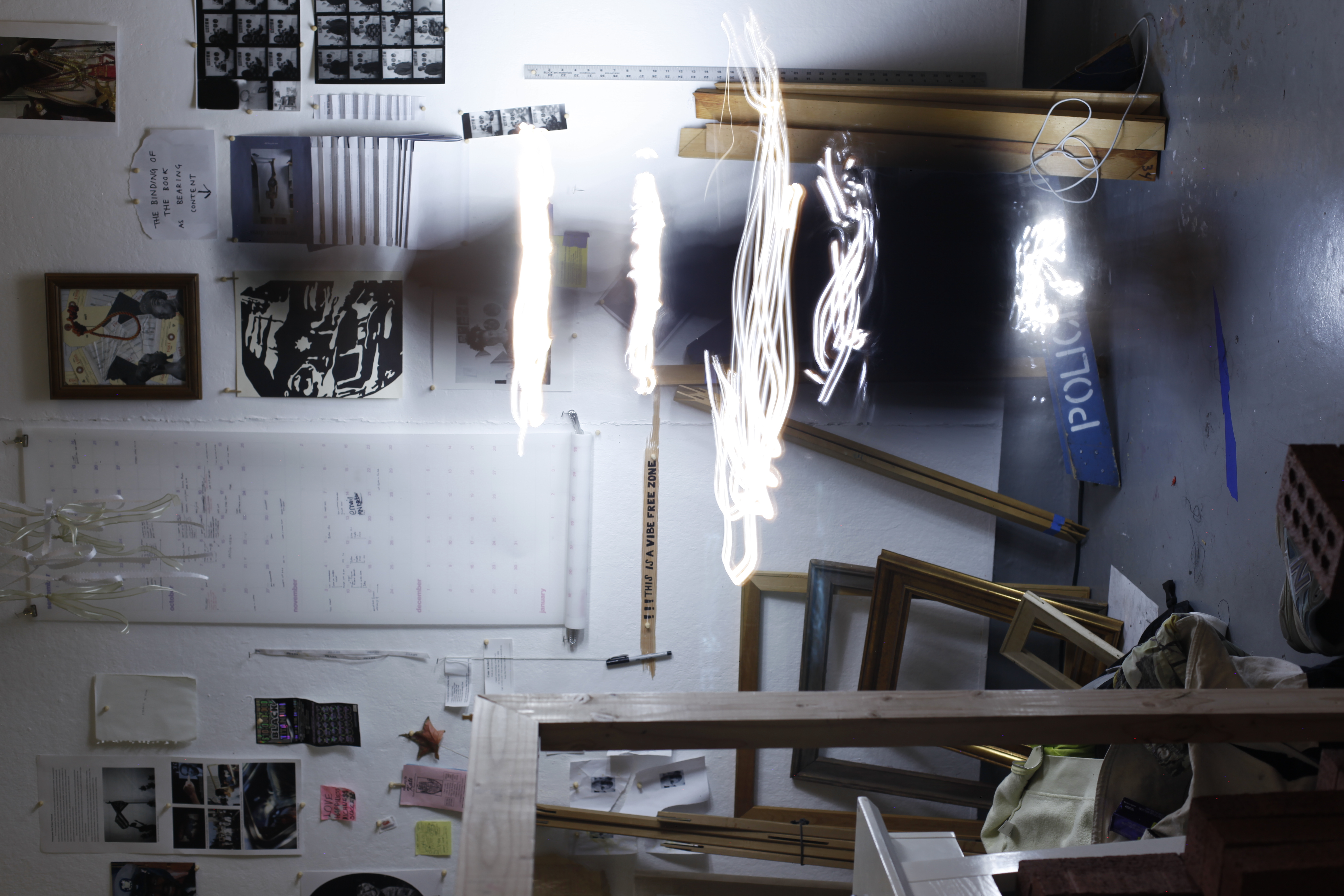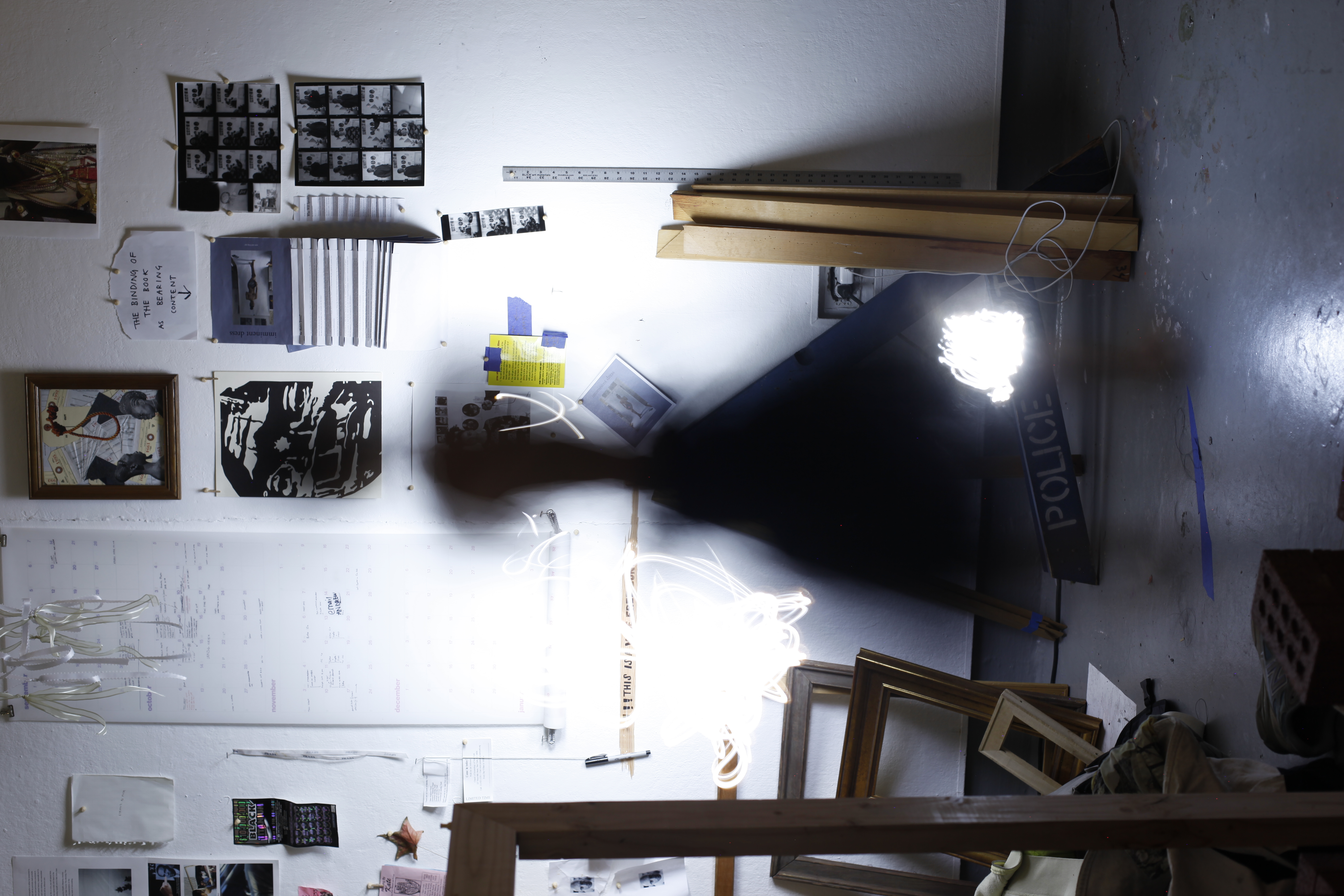 my Light is a Tumor / my Black is a Void that Light Up the Room
2019

Derived from a performance of the same name.

15 minutes and 31 seconds
a familial anamnesis of disaster and other deathward moving things
2020 / other lives of time

7 minutes and 47 seconds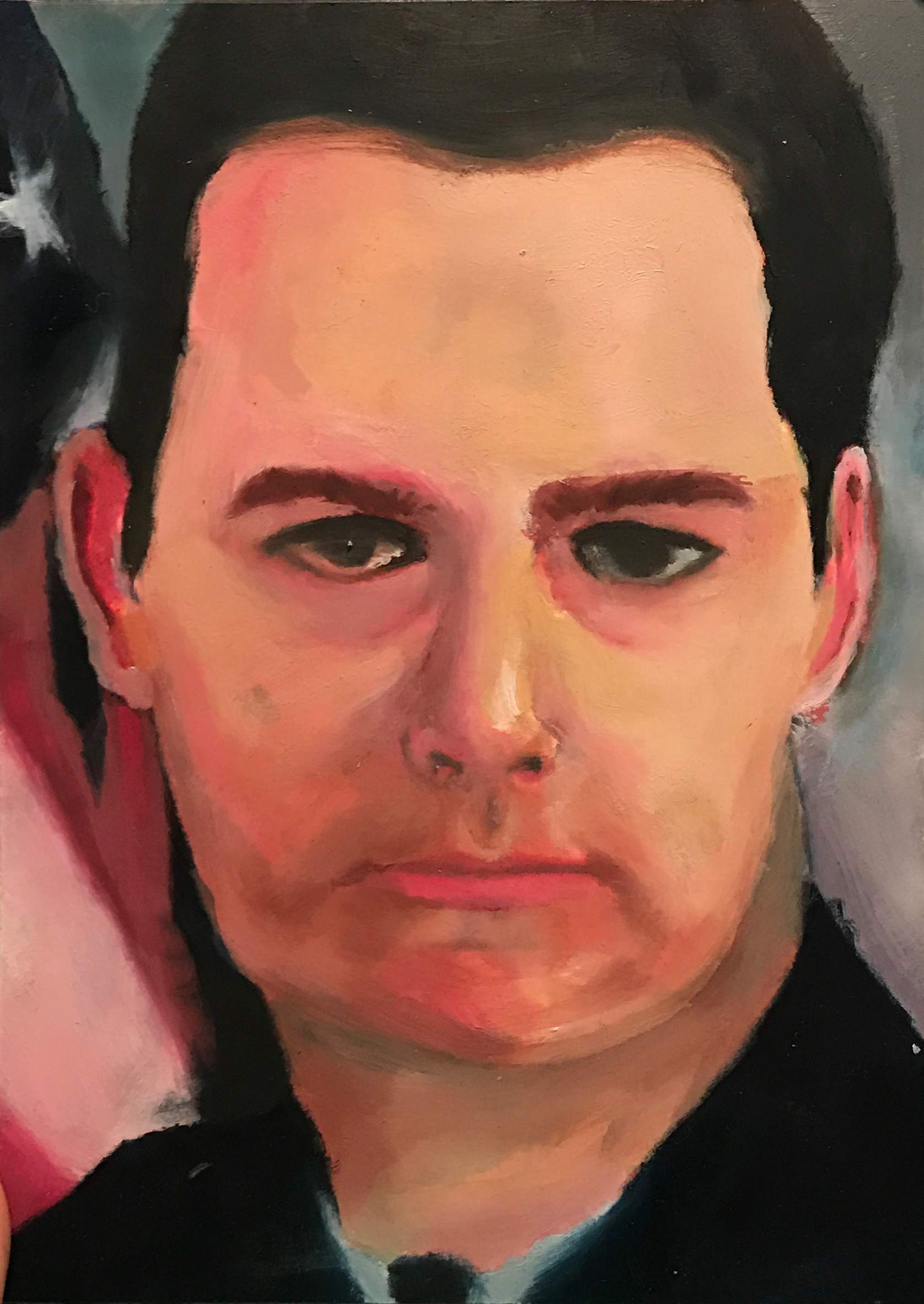 From Fact to Rumor and Rumor to Fact
2017

5" x 7". Oil on printed paper mounted on board.